How Often Do I Change My Cabin Air Filter?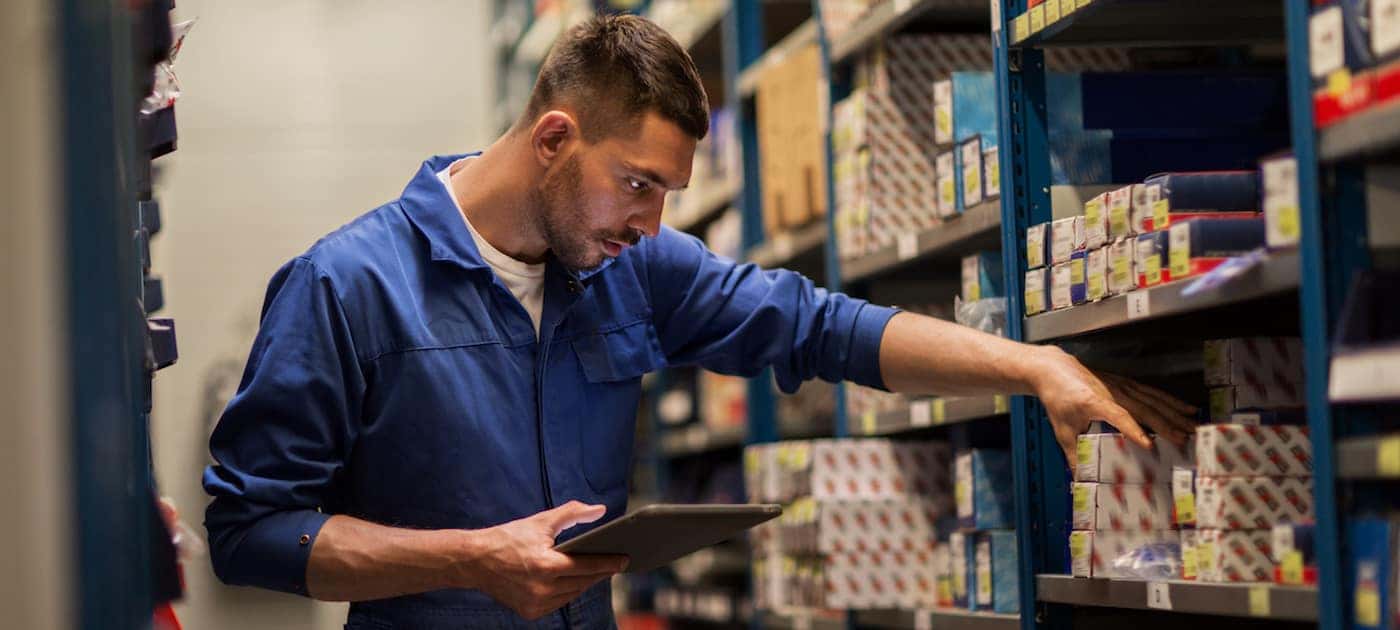 Your cabin air filter is a vital component of your vehicle, and changing it at the right time will make a big difference. Since this is an oft-neglected aspect of vehicle maintenance, the parts center at Ryan Honda of Minot answers common questions like "How often do I change my cabin air filter," "what does a cabin air filter do?", and "how much does a cabin air filter cost?" below for Minot drivers.
What Does a Cabin Air Filter Do?
Wherever you may be driving in Bismarck, there's inevitably going to be dust, dirt, and other types of debris in the atmosphere. The cabin air filter keeps all this from getting into the engine so that your car's performance is stable.
How Often Do I Change My Cabin Air Filter?
Changing a cabin air filter is part of regular maintenance you can schedule at a Devils Lake service center. The two guidelines to use to figure out when your cabin air filter needs changing are:
Owner's Manual: Your owner's manual is always useful and should come with a maintenance schedule for your air filter.
Climate Conditions: If you've been driving around a lot of dirt and debris, your air filter will wear out more quickly.
Once you've decided to change your air filter, it's easy to find one in Dickinson or with the help of a parts center. And the cabin air filter cost is cheap; it shouldn't exceed $30. Changing your air filter is a simple replacement you can perform with your own two hands! Locate it with the help of an owner's manual then plop the new one in.
What Does a Cabin Air Filter Do? Symptoms of a Dirty Cabin Air Filter
Because everyone drives a little differently, it's good to be alert for certain signs of a dirty cabin air filter. Symptoms include:
The Service Engine Light turns on to indicate that you need a change.
There's black smoke emanating from the exhaust.
Gas mileage and acceleration can also be negatively affected by a filter that needs changing.
Your spark plugs are misfiring!
All these problems more than justify the reasonable cabin air filter cost!
Get Service Tips with Ryan Honda of Minot
Ryan Honda of Minot is happy to help Minot drivers make sure their vehicle is performing at optimal levels, which is why we provide service tips for everyone like how to wash a car, how to make your tires last longer, and how to enter Honda Accord radio codes. If you have any questions about the cabin air filter cost and more, contact us today.
More From Ryan Honda of Minot
Honda continues to update the Civic each year with fresh features, exciting updates, and all-new content. The Civic is available in multiple configurations, including the standard sedan, a hatchback, and two performance models: the Honda Civic Si and the Honda Civic Type R. If you were looking at Honda cars for sale and struggling to…

As a Honda dealer serving Carrington and the surrounding area, at Ryan Honda of Minot, we carry an extensive selection of Honda models, and that includes the exciting and stylish 2023 Honda CR-V. The new CR-V has an impressive line-up, including hybrid options that are sure to make your neighbors green with envy. A new…

For decades, Honda has been a brand that drivers trust to safely and reliably get them where they need to go. They may be known for steady sedans like the Civic or Accord, but Honda has its hands in the SUV segment, too, making a name for itself amongst single commuters and families alike. For…