The 2020 Honda CR-V Towing Package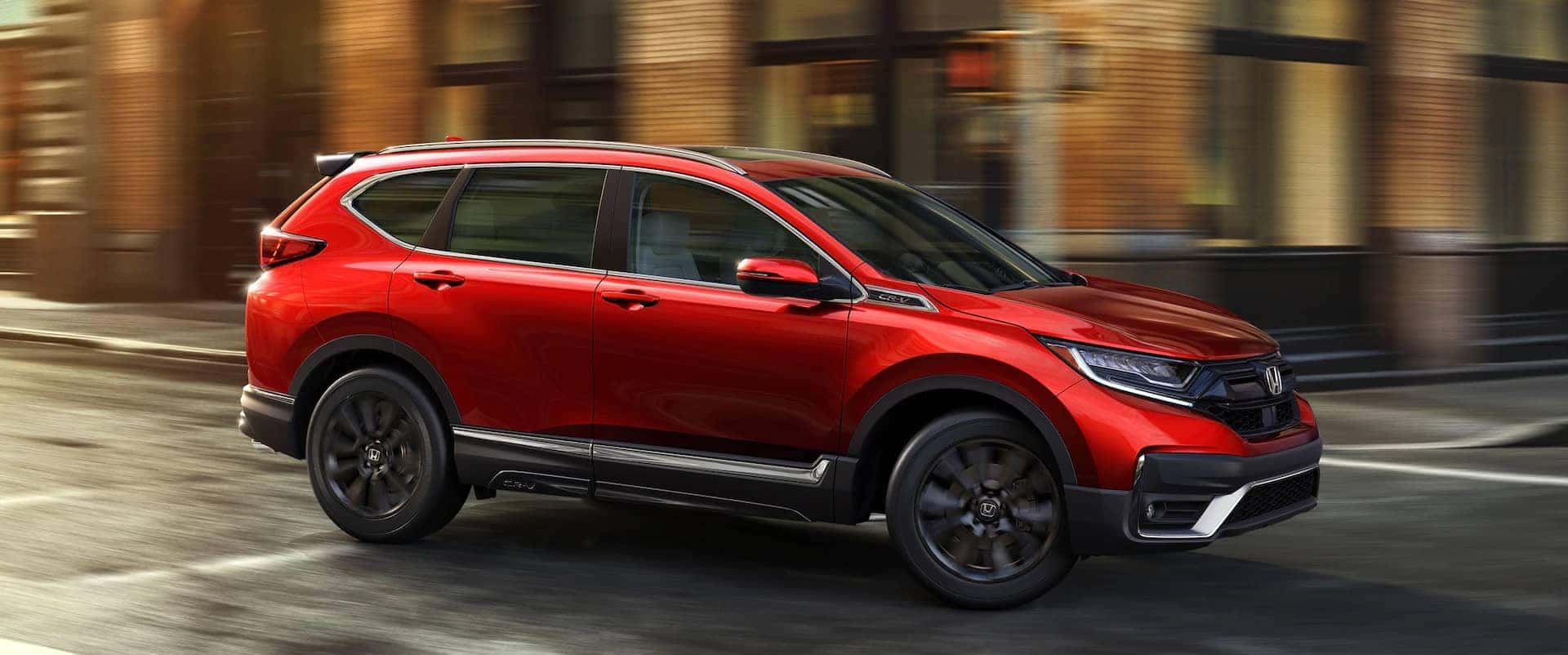 Most of our Minot customers know the Honda CR-V is one slick-looking, sporty crossover. But did you know this small SUV is capable of towing small loads? That's especially true when you add the Honda CR-V towing package, which includes the reliable Honda CR-V tow hitch. But how much can a Honda CR-V tow, in the first place? What comes with the tow package? How can I equip my CR-V for towing? Let's talk about that.
How Much Can a Honda CR-V Tow?
How much can a Honda CR-V Tow? It turns out the CR-V can tow more than you'd expect for a vehicle of this class and size. Its maximum towing capacity is 1,500 pounds. That's not as much as a large pickup, but it's enough for towing an ATV, jet ski, or even a small boat wherever you need to take them in the greater Bismarck area. Of course, your vehicle will need to be properly equipped in order to tow anything. So, let's talk about essential parts of a Honda CR-V towing package.
What Comes in a Honda CR-V Towing Package?
While there is no actual "package" of towing accessories for the CR-V, per se, there are certain available accessories that you will need in order to start towing. They include the following
Honda CR-V Tow Hitch (commonly known as a "trailer hitch"), which includes:

Draw bar
Retaining pin
Clip

Trailer hitch ball (comes in the 2 inch size or 1 7/8 inch size)
Trailer hitch harness
Other Features That Will Help with Towing
There are a number of safety features in the CR-V that help out, not only with towing, but driving under just about any conditions. Here a few:
Vehicle Stability Assist™ (VSA®) with Traction Control: Helps to keep the vehicle on the road when wet.
Hill Start Assist: Keeps your car from rolling in reverse when you're on a hill and you move the foot from the brake to the accelerator.
Brake Assist: Increases the brake pressure when the driver is braking in order to avoid an accident.
Real-Time AWD with Intelligent Control System™: Improves engine performance by distributing torque.
Get Your Honda CR-V Now at Ryan Honda of Minot
Browse our CR-V inventory online, or learn more by taking a look at the CR-V dimensions! We make it easy for you to get behind the wheel of your next Honda. You can even apply for financing online. Our dealership may be conveniently located near Dickinson, but you can browse our entire inventory from the comfort of your own home!
More from Ryan Honda of Minot
If you're shopping for a reliable Honda SUV that's perfect for your family, the new 2021 Honda Passport reviews highlight the dependable fuel economy on Bismarck roads and spacious interior to keep up with your lifestyle. With praise from some of the auto industry's top critics, the new Honda Passport lineup delivers everything you need…

The new Honda CR-V has already proven to be a great option for families, thanks to its exceptional fuel efficiency and accessibility, and the 2020 Honda CR-V dimensions continue to display how this SUV can be a great upgrade for your offer Bismarck commute. All five passengers can kick back and relax with great seating…

Most of our Minot customers know the Honda CR-V is one slick-looking, sporty crossover. But did you know this small SUV is capable of towing small loads? That's especially true when you add the Honda CR-V towing package, which includes the reliable Honda CR-V tow hitch. But how much can a Honda CR-V tow, in…